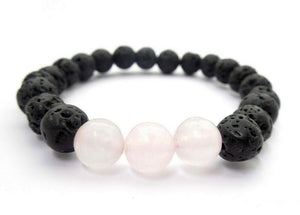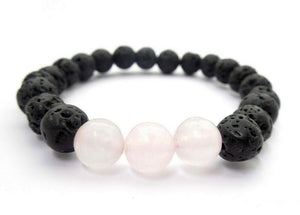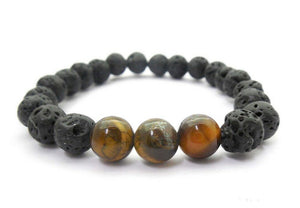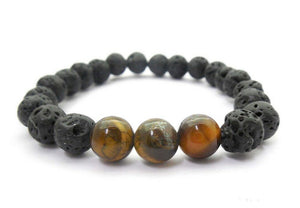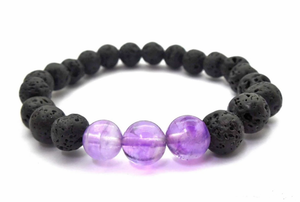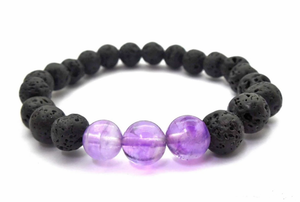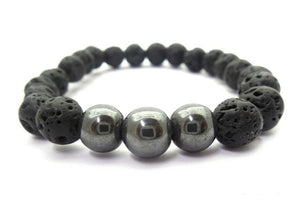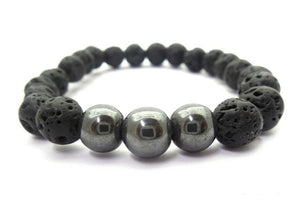 On Sale
Lava Bracelet with Gemstones
Each bracelet contains natural stones of lava rock for essential oil diffusion.
Lava is excellent for shedding emotional attachments. Choose your stones for their beauty or their metaphysical property:
Amethyst: Soothing, destressing, alleviates sadness.
Citrine: Letting go of feelings of being "undeserving", synchronicities, digesting complex information, particularly as related to power, boundaries, and manifestation. 
Hematite: Courage, Self esteem, confidence.
Moonstone: New beginnings, stabilizes the emotions, providing calmness.
Multiple/Chakra: Beautiful bracelet with multiple stones for energy and alignment work
Pyrite:  Promotes physical well being.
Rose quartz: deep inner healing, feelings of peace & dispelling negativity
Red Carnelian:  Excellent for vitality and motivation, and stimulates creativity. It gives courage, dispels apathy and motivates for success and is useful for overcoming abuse of any kind. 
Sodalite: Uniting logic and intuition.

Tiger Eye:  Grounding, creativity & prosperity.