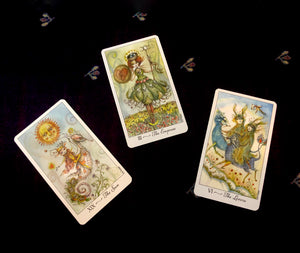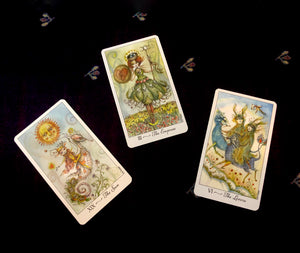 On Sale
Tarot Reading - with Monica
I am Monica and I am an intuitive tarot reader.   I have been working with my guides for many years and studying under solid, well versed teachers for over a decade.   I have had metaphysical experiences since I was a small child that have continued through adulthood that have kept my interest in all things spiritual moving forward.   I am clairsentient and clairaudient.  I am a constant learner of all things metaphysical and witchcraft related.  I have incorporated Oracle Cards into my readings when my guides have called me to.   I believe that we are all interconnected and part of each others life path for a divine purpose.  
August dates- 
September 25 5:00-7:00PM
September 27 5:00-6:00PM

*when purchasing, please allow 24-48 response to book.  Enter desired email or phone number as well as preferred date/time in the notes box.  

For the detailed written reading, ask one question/topic when you purchase under the 'special instructions for seller' section. Please allow 78 hours turnaround from purchase but it may be sooner.   Be advised that I may read with Tarot or oracle cards - it is dependent on what I am lead by our guides to read with. 

I must request a 24 notice to rebook or I will be unable to refund as my schedule is very tight (unless there is an emergency…) I appreciate you honoring my time.